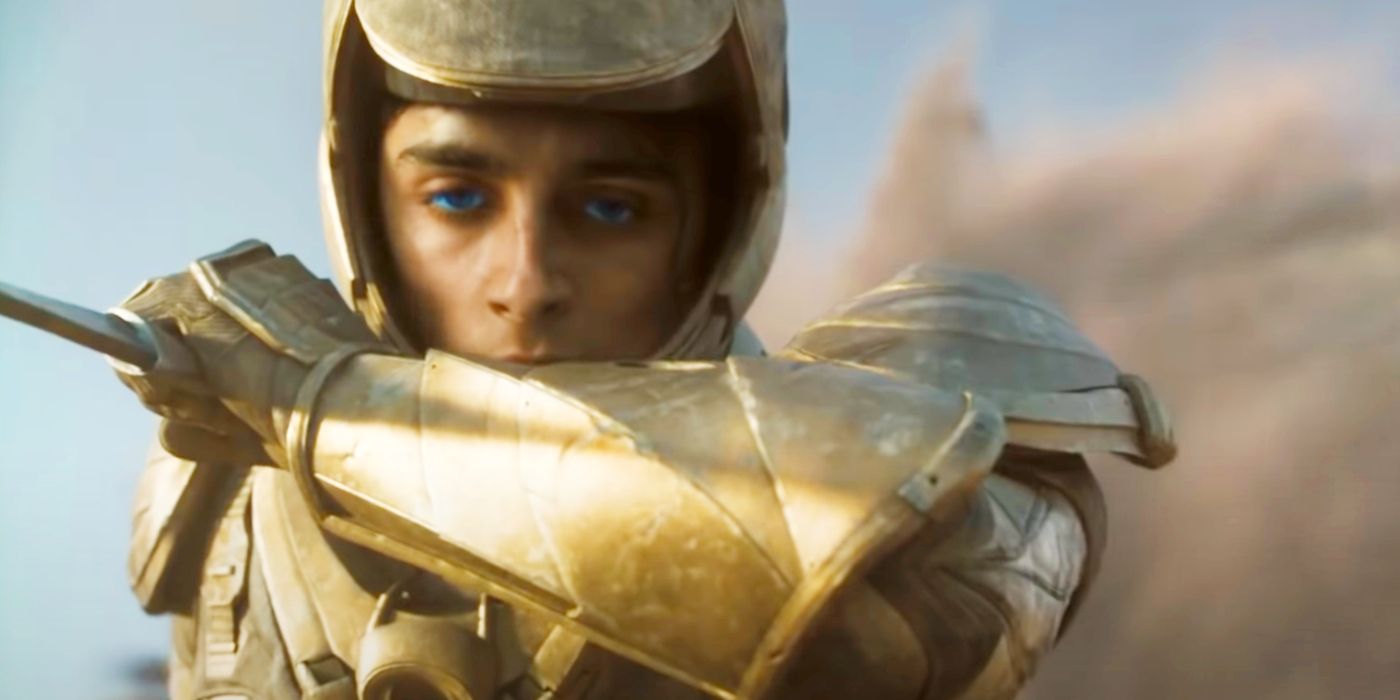 Read Time:
1 Minute, 53 Second
The second trailer for Denis Villeneuve's Dune has premiered, giving audiences an idea of what to expect from the epic science fiction adaptation.
The second trailer for Dune has premiered. Starring Timothée Chalamet, Oscar Isaac, Rebecca Ferguson, and Zendaya, the film will adapt the first half of the eponymous science fiction novel by Frank Herbert. Director Denis Villeneuve, who has helmed sci-fi hits like Blade Runner: 2049 and Arrival, has said that he hopes to complete the second part of the story in a follow-up film, although that has yet to get the greenlight. In addition to the core four, a slate of all-stars rounds out the cast, including Josh Brolin, Javier Bardem, Jason Momoa, Stellan Skarsgård, and Charlotte Rampling.
Dune will follow Chalamet's Paul, son of Duke Leto, as their family, House Atreides, leaves the planet of Caladan to take stewardship over the titular planet. Entering a world of danger on the inhospitable, House Atreides will oversee the production of the spice melange, a coveted resource in the galaxy. Still, things are not as they seem as the traitorous House Harkonnen seeks to destroy House Atreides and take the planet Dune for themselves. Dune's first trailer teased Villeneuve's brutalist sci-fi vision and now a new trailer has expanded on that first look.
Warner Bros. premiered a new look at the film after a special IMAX event unveiled the first ten minutes of the film. The three and a half minute clip takes some time to establish the expansive sci-fi world at the film's center, opening with some exposition from Zendaya's Chani. It also establishes the relationship between Paul and his father, Duke Leto, and Duncan Idaho (Momoa). Finally, the trailer dives deep in Villeneuve's brutal sci-fi vision, giving audiences a taste of the action. Check out the clip below:
More to come…
Source: Warner Bros.
Dune (2021)Release date: Oct 01, 2021
Jeremy Swift Interview: Ted Lasso Season 2
About The Author