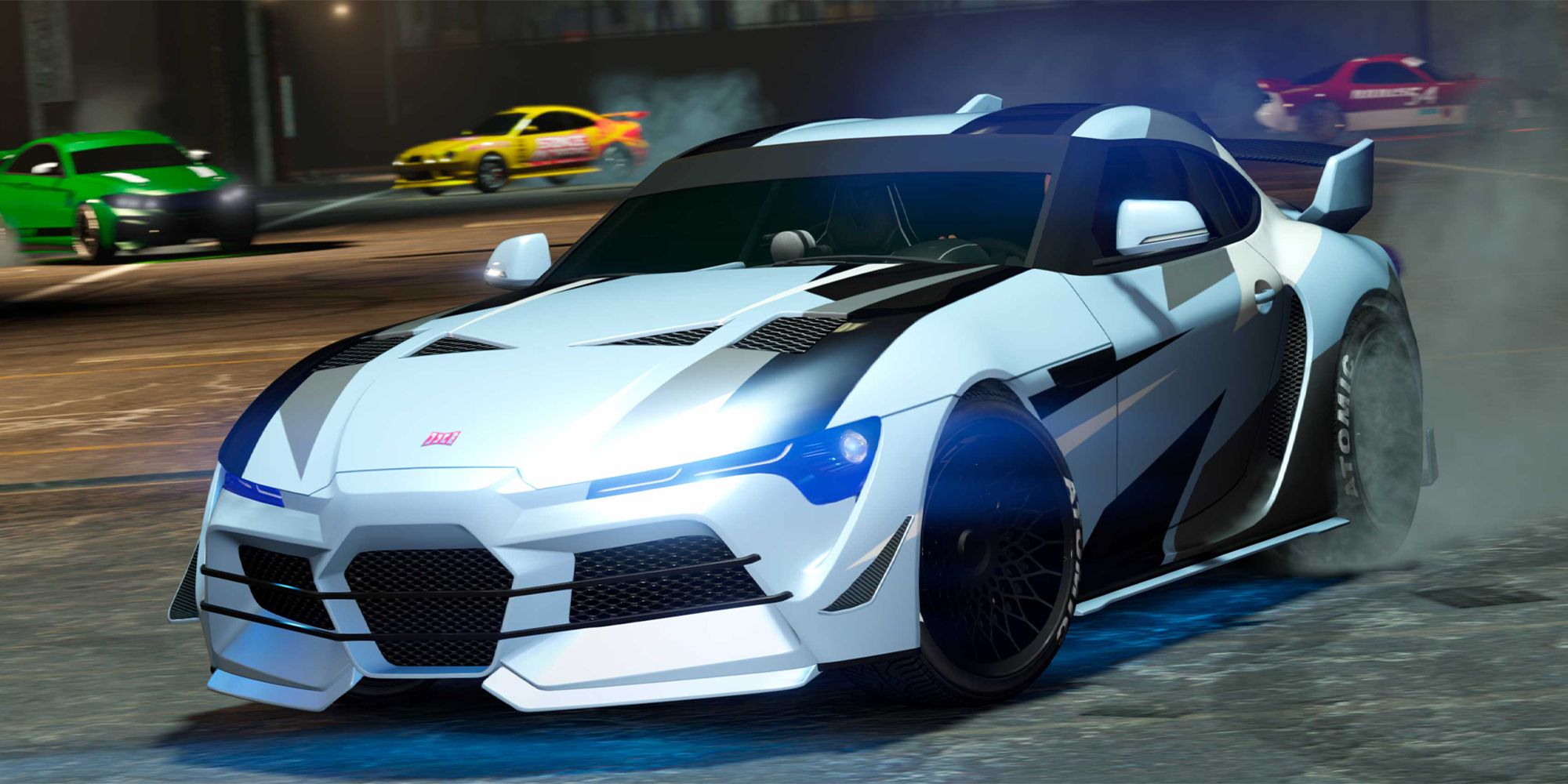 GTA Online: How to Get Started in Los Santos Tuners
Read Time:
2 Minute, 42 Second
Los Santos Tuners is the newest bit of material to join GTA Online. This guide will show players how they can get started with its content.
Los Santos Tuners is the newest content update to join GTA Online. This guide will show players how they can get started. It's insane to believe that it has been 2 console generations since the release of the original Grand Theft Auto 5 back on the PlayStation 3 and Xbox 360. When the game was ported over to PC, it reached new heights with player-created content and provided its users with an endless amount of things to do. Although, Rockstar Games continues to give its players smaller updates like the Diamond Casino and now the Los Santos Tuners. With this update, it's all about flexing your best wheels and earning the respect on street races. This guide will show players how they can begin this new content.
Related: Where to Find The Monday Dreamin' Media Sticks in GTA Online
With Los Santos Tuners, car culture has returned to take its thrown as the mainstay of the GTA Online experience. Players are able to join a brand new club centered around showing off the player's own customizable vehicles, race friends on private tracks, watch others mods their vehicles, and have the chance to unlock the new Karin Calico GTF. This content comes along with its own set of mini-heists for players to complete scattered around the map. Here's how players can get started.
How To Get Started in Los Santos Tuners in GTA Online
Here is a step-by-step guide on how to begin the Los Santos Tuners content in GTA Online.
Step 1: Make sure the newest update of the game has been installed. Players will need an internet connection to download it.
Step 2: When booting up the game, the player will receive a text message from the LS Car Meet inviting the player to join.
Step 3: The map will now be populated with an "LS" icon. Head to this location on the southern end of the map.
It's as simple as that. Players will now be able to participate in the Los Santos Tuners content. The neat part about GTA Online is with every bigger content update, it introduces a new set of characters into the series' lore. This time around, players will run into Mimi who is in charge of the LS Car meet. Players will need to put down $50k in order to join the club but it does come along with new modes, cars, clothing options, and Contract jobs. For long-time GTA Online players, this should be a penny drop to access the new content.
More: GTA Online: Los Santos Tuners' Biggest Additions In The New Update
GTA Online is available now on PlayStation 4, Xbox One, and PC.
Is Storm In Black Panther 2? Who Michaela Coel Could Be Playing
About The Author